Complete 2014 Annual Report [PDF]
Assisting physicians
Canadian physicians care for their patients, confident the CMPA will effectively and efficiently protect their medical liability interests.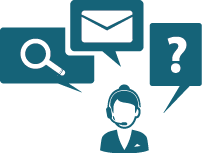 2014
INTERACTIONS
WITH MEMBERS
292,803
Growth from
2013 to 2014
46%

As the complex healthcare environment evolves, members are relying on our advice and assistance more than ever.
866
LEGAL ACTIONS
OPENED IN
2014

---
The 2014 membership survey indicates that members are highly satisfied with the CMPA's continuum of medical liability services.
CMPA'S
Continuum of medical
liability services


Education aimed
at harm prevention
in patient care.

Advice to guide
members in responding
to medical liability issues.

Legal assistance
to resolve medical
liability matters.
---
Contributing to Safe Medical Care
In support of a high-quality healthcare system, the CMPA contributes to safe medical care in Canada.
CMPA physicians met face-to-face with nearly 26,000 members and other healthcare professionals to provide quality education and advice on safe medical care.
430
PRACTICE
IMPROVEMENT
PRESENTATIONS
26,000
PARTICIPANTS
ACROSS CANADA
---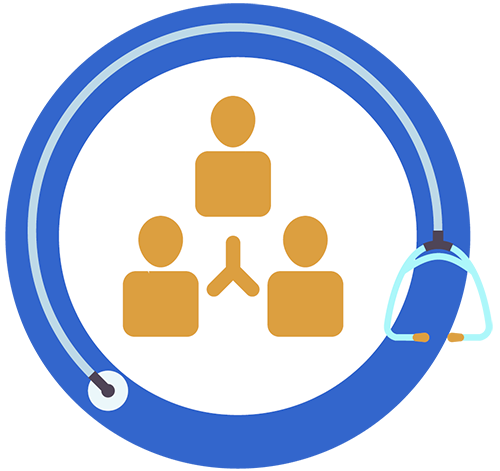 In 2014, the CMPA further expanded its efforts to share data, analysis and risk reduction strategies with healthcare partners to support a system-wide focus on safe care and quality improvement.
---
Supporting the Medical Liability System
The CMPA supports an effective and sustainable medical liability system that meets the needs of physicians and their patients.
System cost per member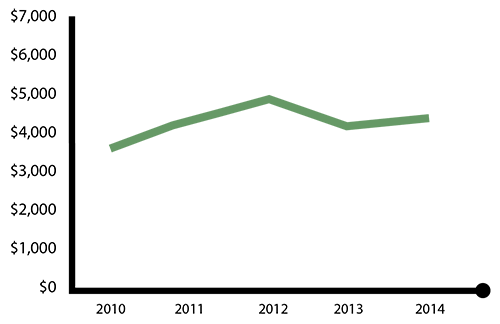 The costs of providing medical liability protection in Canada have been rising, placing additional pressure on a resource-constrained healthcare system.
---
$404 million in membership fees were collected from members to cover the occurrence year costs arising from patient care provided in 2014.
Membership fees (In millions)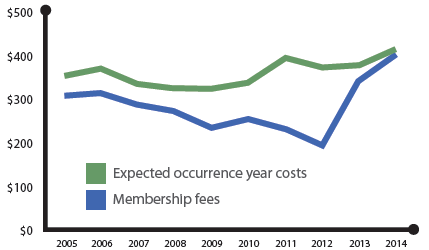 5 year cumulative (2010-2014)
(In millions)
| | Expected occurrence year costs | Fee credit | Membership fees |
| --- | --- | --- | --- |
| Ontario | 917.1 | (287.9) | 629.2 |
| Québec | 377.2 | (18.1) | 359.1 |
| Rest of Canada | 619.1 | (171.0) | 448.1 |
| Total | $1,913.4 | $(477.0) | $1,436.4 |
---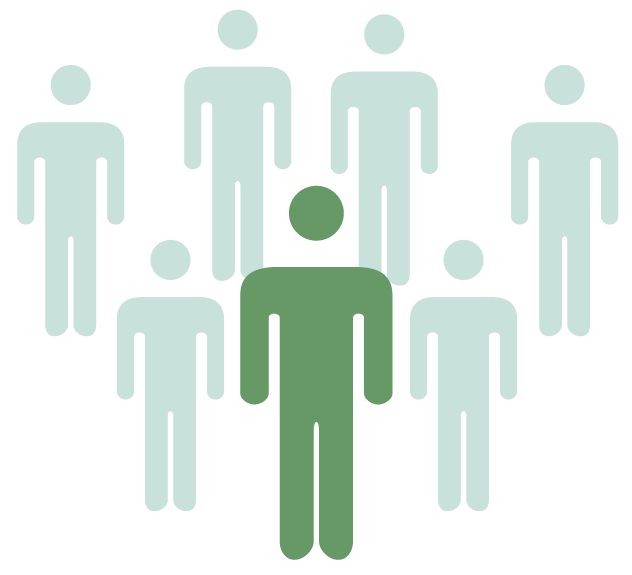 $237
million
PAID TO PATIENTS
In 2014, $237 million in payments were made to patients who had been harmed by negligent medical care.
$181
million
Average annual payments to patients over the past ten years
---
---
The CMPA's estimated net liabilities exceed net assets and the Association continues to take measured steps to return to a fully funded position. Recent strong performance of the investment portfolio has helped to partly mitigate the effects of rising protection costs.
---