2016 Annual Report Highlights
2016
ANNUAL
REPORT
HIGHLIGHTS
CMPA's continuum of medical liability services


Education to prevent harm in patient care


Advice to guide members in responding to medical legal issues

Legal assistance to resolve medical liability matters
Assisting physicians
Canadian physicians care for their patients, confident the CMPA will effectively protect their medical liability interests.


456,512
contacts with members
Physicians continued to turn to us in increasing numbers for one-on-one support and assistance for medical-legal issues arising from their medical professional work.
891


Legal actions
opened in 2016
-4%

Since
2007
5,088


College matters
opened in 2016
+86%

Since
2007
1,743


Hospital matters
opened in 2016
+87%

Since
2007
20,632


Advice cases
opened in 2016
+58%

Since
2007

Spotlight on ...
Support for physicians—Medical assistance in dying (MAID) [PDF]
---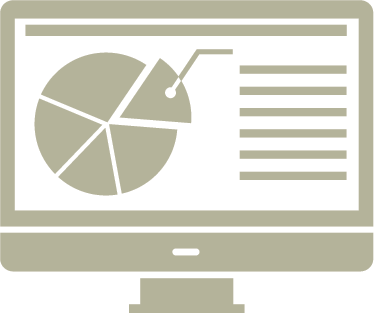 2016 MEMBER SURVEY
94%
of respondents were confident that the CMPA will protect their
interests in the event that a patient was harmed.
---

Satisfaction
levels across
medical-legal services used ranged from
Contributing to safe medical care
In support of a high-quality healthcare system, the CMPA contributes to safe medical care in Canada.
---
Recognizing that evidence-based knowledge represents an opportunity for the CMPA to support members throughout the continuum of their practice and across different practice settings, in 2016 we aligned our knowledge translation efforts into four streams:
Medical trainees

Physicians in practice

Physician leaders

Physicians in high-risk specialties



303
continuing professional
development (CPD) sessions
17,891
CPD attendees (member and other)
CMPA GOOD PRACTICES GUIDE (GPG)
OVER
71,000

visits to GPG
REACHING
2,300

physicians in
training

Numerous online and in-person presentations and published articles in
CMPA Perspective
and other journals.
81%

of physicians have incorporated the teachings into their everyday practice
Read more...
2016 Biennial General
Membership Survey

Spotlight on ...
Responding to critical health system issues [PDF]
Supporting the medical liability system
The CMPA supports an effective and sustainable medical liability system that meets the needs of physicians and their patients.
---
We advanced the CMPA's perspectives on several important healthcare system issues, seeking fair processes for physicians in College, hospital, and other matters.

Top 5 engagement topics
Medical aid in dying
Patient safety (opioids and surgical safety)
Membership fees/system costs
Medical regulatory authority (College) processes
Medical liability system

Spotlight on ...
We're responsive, efficient, and effective [PDF]
Despite significant growth in the number of cases involving legal assistance, we have contained the increase in the costs of legal services to below that of membership growth, while maintaining the quality of member services.
$172
million
paid to patients
in 2016


$23
million
from 2015
$188
million
Average annual compensation to patients over
past 10 years

Funded ratio improved from
98%
TO
105%
Net investment portfolio

$363M

Financial summary
The CMPA's net asset position stands at $206 million, an improvement of $300 million from 2015.