Regional conferences

Your patients, your practice: Practical tips for safe care
These evening events provide physicians with practical advice to identify and minimize medical-legal risk while improving patient safety.
As an attendee, you will be able to:
Learn from actual medical-legal cases
Gather tips on managing risk in your practice from CMPA physician advisors and local legal counsel who work with the CMPA
Earn CPD credits
CMPA members: For your convenience and faster processing, we have moved to an online-only registration system.

Dates and locations
Date
Language
Location
Venue
Apr 25, 2018
English
Guelph, ON
Hampton Inn & Suites Guelph
Apr 26, 2018
English
Barrie, ON
Liberty North
Sep 26, 2018
English
Yarmouth, NS
Rodd Grand Yarmouth
Fall 2018
English
Montreal, QC
(TBC)
Not a CMPA member? Please send an email to events@cmpa.org, indicating the event you would like to attend. Please include the event type, date, and city.
*If space permits, non-CMPA members are welcome to attend. This includes office staff, health professionals, and medical students. Please note this invitation does not extend to friends and family members of registrants.
Program
5:15 p.m. - 6:00 p.m.
Registration and buffet dinner (included)
6:00 p.m. - 7:45 p.m.
Part 1
Hit the target: Tips to prevent diagnostic delays or misdiagnosis
Learning objectives
Describe medical-legal risks associated with diagnostic errors
Name 3 common issues seen in CMPA cases involving diagnostic issues
Identify 3 strategies for reducing your medical-legal risk with cases involving a challenging diagnosis
Electronic record keeping: Pitfalls to avoid
Learning objectives
Identify common pitfalls and medical-legal risks associated with electronic medical records (EMR)
Describe 3 strategies to mitigate these risks
7:45 p.m. - 8:00 p.m
Health break
8:00 p.m. - 9:15 p.m.
Part 2
Spotlight on medication safety
Learning objectives
Describe medical-legal risks associated with medication use
Discuss 2 high-risk medication issues
Formulate an action plan to minimize medication-related harm in your practice
Q & A session
Get answers to your medical-legal questions from CMPA physician advisors and legal counsel
---
Credits
This Group Learning program has been certified by the College of Family Physicians of Canada for up to 3 Mainpro+ credits.

This event is an Accredited Group Learning Activity (Section 1) as defined by the Maintenance of Certification program of The Royal College of Physicians and Surgeons of Canada, and approved by the CMPA for up to 3 MOC credits.
You may also be interested in ...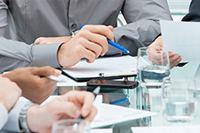 Join other physicians to learn about better management of test results.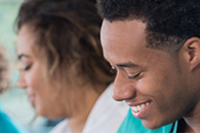 An interactive day for resident physicians to focus on patient safety and reducing medical-legal risks.