Message from the CMPA President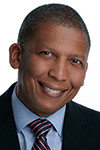 As the pace of change in healthcare accelerates and the pressures on physicians continue to rise, our members increasingly look to the CMPA to protect their professional integrity, help them deliver safe care to their patients, and maintain a professionally satisfying career. In these turbulent times, the importance of a mutual organization in which physicians assist each other has never been more essential.
When the CMPA Council gave the green light to the Association's 2015-2019 strategic plan, we recognized it as an ambitious document that charts the course for how the CMPA will respond to the evolving needs of physicians in Canada. It commits us to continue to deliver the high-quality assistance and support on which our members depend.
In 2017, we made tangible enhancements to our offerings that specifically respond to changing member needs. These include a further expansion of our extensive education programs and new resources imed at improving the safety of care—initiatives that will reduce the likelihood of medical-legal difficulties for members. An important focus area is enhancing residents' participation in CMPA risk reduction programs early in their careers. A successful pilot program held last year is the foundation for bringing our evidence-based insights to every medical school in Canada in coming years.
The number of members who contact the CMPA for medical-legal and practice advice and assistance continues to rise, and in 2017 we received over 30,000 requests—an increase of over 5% from a year earlier. Nearly 5,500 members sought our help in resolving medical regulatory authority (College) matters in 2017. These volumes, along with the requests for advice on medical assistance in dying, opioid prescribing, and a range of other issues, demonstrate the increasing complexity of medical practice and the growing pressures being experienced by physicians in Canada today. They also highlight the value of CMPA membership.
We know that, while unexpected clinical outcomes can happen to anyone, a small number of physicians have a disproportionate level of medical-legal experience compared to their peers. To assist these members in returning to a professionally rewarding career we now offer them access to tailored assistance, education, and follow-up. The CMPA's Member Support Program helps members who may be struggling in certain areas and who could benefit from additional education and skills development. This approach will also benefit the CMPA membership as a whole.
The creation of the new CMPA subsidiary, Saegis, is a tangible response to the changing healthcare landscape. Through this new member of the CMPA family, we can now offer a continuum of services that includes specialized safety and practice solutions that are not part of the CMPA's core offerings. This also allows us to extend our services to institutions and to other healthcare professionals with whom our members work. The services provided by Saegis complement those of the CMPA and the two organizations share a common goal: to help physicians deliver safe care and reduce their medical-legal risk.
Whatever challenges and opportunities emerge in the future, it is reassuring to know that, as members of the CMPA, we're in this together. We share not only the costs of membership in a mutual defence association, but also the benefits: advice and appropriate representation when medical-legal matters arise, appropriate compensation to patients who have been proven to have been harmed by negligent care, and access to highly rated continuing professional development programs. We can all be proud to be part of an association that embodies respect for due process, fairness, and good governance—and which stands the test of time.
Jean-Joseph Condé, MD
President