Announcing the launch of Saegis, offering specialized programs and services.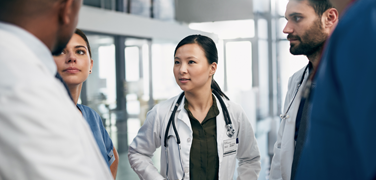 ADVANCING PATIENT SAFETY AND PRACTICE MANAGEMENT
THE CANADIAN MEDICAL PROTECTIVE ASSOCIATION
Protecting the professional integrity of physicians and promoting safe medical care in Canada
IMPORTANT NOTICE TO MEMBERS – FRAUDULENT PAYMENT REQUESTS
A number of our members have received fraudulent calls from individuals claiming to be from the CMPA. These individuals indicate that the member is in arrears for his/her fees and will ask for a credit card as a form of payment. These calls are not originating from the CMPA – we do NOT accept credit card payments. Should you have any concerns, please contact us.
CMPA Perspective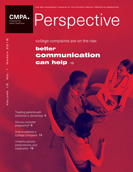 The risk management magazine of the CMPA